Local Sports
Nov. 18, 2023Game | NW Men's Basketball
Northwest 72, Emmanuel 75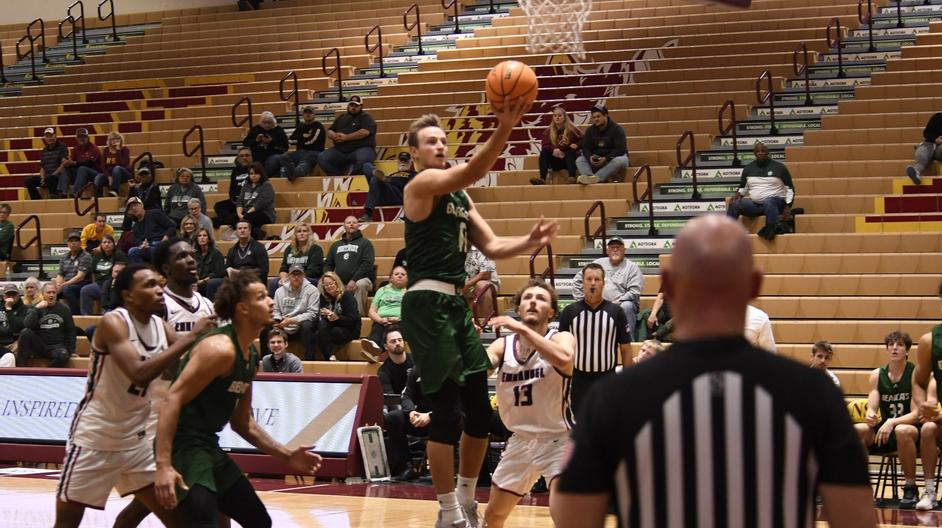 (Photo courtesy of Bearcat Athletics)
The Emmanuel (Ga.) University Lions outscored the No. 1-ranked Northwest Missouri State University men's basketball team at the Small College Basketball Champions Classic in Aberdeen, SD.
The Lions went 29-of-37 a the free throw line, and last year's Division 2 scoring leader KJ Jones led the way with 30 points.
Dreamer put up a team-high 22 points, while Stirtz also notched 21 points. Mascari tallied a season-best 18 points on 6-of-9 shooting. 
Northwest will be in action next Wednesday against Missouri-St. Louis in St. Louis, MO, on the Maryville University campus.  You can catch the game on KXCV-KRNW and the Bearcat Public Media app.
For the full broadcast, click the link above.