Local Sports
Nov. 17, 2023Game | NW Men's Basketball
Northwest 91, Upper Iowa 82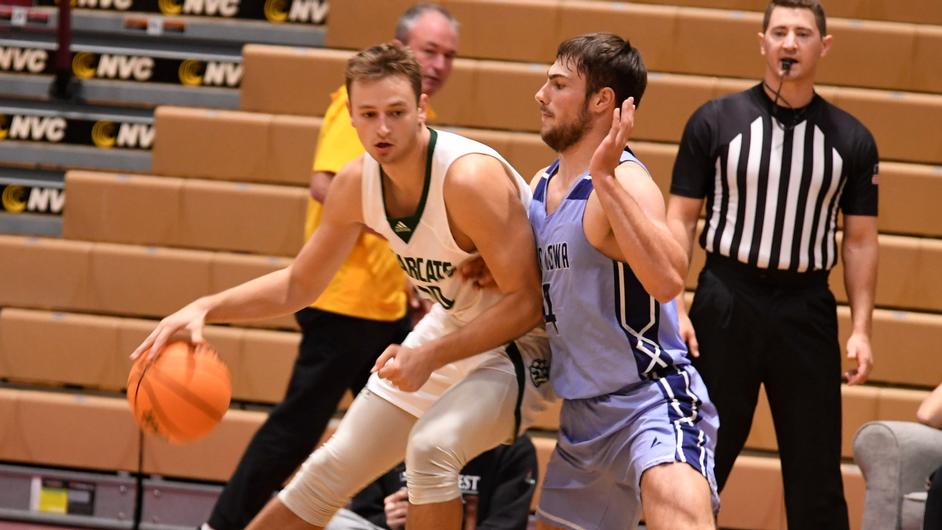 (Photo courtesy of Bearcat Athletics)
The  Northwest Missouri State University men's basketball team opened up play in the Small College Basketball Champions Classic with a 91-82 win over Upper Iowa on Friday, November 17th.
The Bearcats had four players reach double-figure scoring with senior Wes Dreamer leading the way with 30 points,  Byron Alexander with 18, Bennett Stirtz with 15, and Jack Ratigan with 10.
The Bearcats shot a season-best 54.7% from the field on 29-of-53 shooting.
Northwest will be in action again Saturday at 5:00 p.m. against Emmanuel (GA).
Click the link above to hear the broadcast.