Local Programming
April 29, 2022Morning Conversation | Morning Conversation
Maestro Christopher Kelts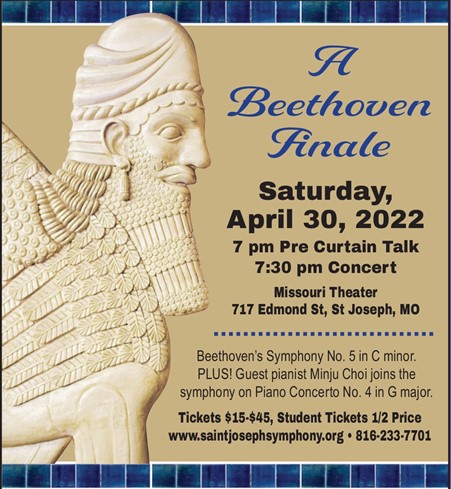 On this week's Morning Conversation, Jeremy Werner talks with Dr. Christopher Kelts, conductor of the St. Joseph Symphony.
Kelts discusses the final performance of the symphony A Beethoven Finale  which will feature guest pianist, Minju Choi Piano Concerto No. 4, G Major, Op. 58, Symphony No. 5, C Minor, Op. 67.
 A Beethoven Finale will be on April 30, 2022 with a pre-curtain talk at 7:00 pm and the concert at 7:30 pm.
For tickets, visit the saintjosephsymphony.org.